Our Charity Partners
ABOUT YOUR CONTRIBUTION
We contribute $10 from every sale to a social impact cause of your choice. At checkout, you get to choose where you'd prefer the advocacy dollars to go: Toward tolerance, humanitarianism or social justice.
We thoroughly vet all of our partners, so funds are distributed to established, high-impact non-profit, organizations based in the United States, with a proven track record of creating the change we wish to see in the world.
Below lists the current organizations we are partnered with categorized by cause.
A Call To Men
A CALL TO MEN educates men all over the world on healthy, respectful manhood. Embracing and promoting a healthy, respectful manhood prevents violence against women, sexual assault and harassment, bullying and many other social ills. A CALL TO MEN is a violence prevention organization and respected leader on issues of manhood, male socialization and its intersection with violence, and preventing violence against all women and girls.
Life After Hate
Life After Hate is a nonprofit, that was created in 2011 by former members of the American violent far-right extremist movement. Through powerful stories of transformation and unique insight gleaned from decades of experience, Life After Hate serves to inspire, educate, guide, and counsel. With a unique understanding of the causes of intolerance and racism, Life After Hate works to counter the seeds of hate they once planted.
Kind Campaign
The Kind Campaign is an internationally recognized non-profit aimed at addressing girl-against-girl bullying. As education is the cornerstone of change, The Kind Campaign focuses on assemblies, curriculums and video content to reach and teach kids.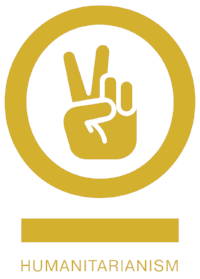 AIDS Health Foundation
The Los Angeles-based AIDS Healthcare Foundation (AHF) is a global nonprofit organization providing cutting-edge medicine and advocacy to more than 872971 people in 39 countries. We are currently the largest provider of HIV/AIDS medical care in the U.S.
Aunt Rita's
Aunt Rita's Foundation has a rich history dating back to the 1980's. In 1986 three individuals founded Aunt Rita's Foundation in the beginning years of the AIDs epidemic. The mid 80's showed a lack of resources and they recognized something needed to be done, as they watched close friends die from the disease with nowhere to turn. Aunt Rita's has come a long way since their bake sale days and has introduced fundraising events that have helped provide more than $1.5 million to 16 local HIV/AIDS Service Agencies since 2005.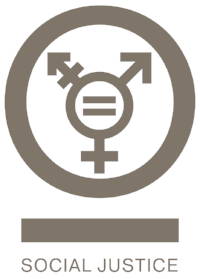 ACLU
The American Civil Liberties Union was founded in 1920 and is our nation's guardian of liberty. The ACLU works in the courts, legislatures and communities to defend and preserve the individual rights and liberties guaranteed to all people in this country by the Constitution and laws of the United States.
NOW
The National Organization for Women Foundation ("NOW Foundation") is a non-profit devoted to achieving full equality for women through education and litigation. NOW focuses on a range of women's issues, including pay equality, racial injustice, family law, same sex couples, women in the media and more.
TAKE THE LEAD
Take The Lead prepares, develops, inspires and propels women to take their fair share of leadership positions across all sectors by 2025.
They prepare women for success by teaching them the 9 Women's Leadership Power Tools to advance their careers and honing their skills through our various teaching/ learning programs; develop networks of professional women in person and online, fostering connections and mentoring that are essential to building a movement; inspire women to have big intentions and reach for their full potential at their Take The Lead Presents live events; propel women to leadership parity by thought leadership focusing on solutions in our blog, newsletter, and research, and by #SisterCourage movement building.